Rumbo and the quest for Scar City
A Game made for the 72 hour HeartJam Hosted by Heartbeast.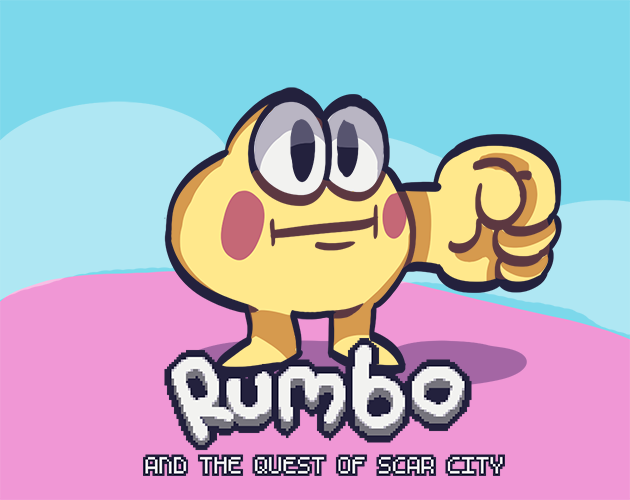 Take the roll of Rumbo, a big strong ball, with an even bigger stronger fist.
Welcome to Scarce City. Or at least the Mayor calls it a city, currently it's just a simple vending machine with a whole ton of upgrades. But maybe if you work together...well if you do all the work, you can improve this small town into something much more presentable.
There's some missions and a somewhat end game, I simply ran out of time - I had this whole idea of keep adding more and more NPCs and the code is all there, but right now only 3 NPCscan appear and only 2 really have any lasting effect - but you can buy a sweet none-paper, paper hat so that's cool.
Arrow Keys to move
Z - Jump
X - Punch
C - mine
Download
Click download now to get access to the following files:
OLD VERSION - GUMBO - HEART JAM.zip
16 MB
GUMBO - Post Jam.zip
16 MB