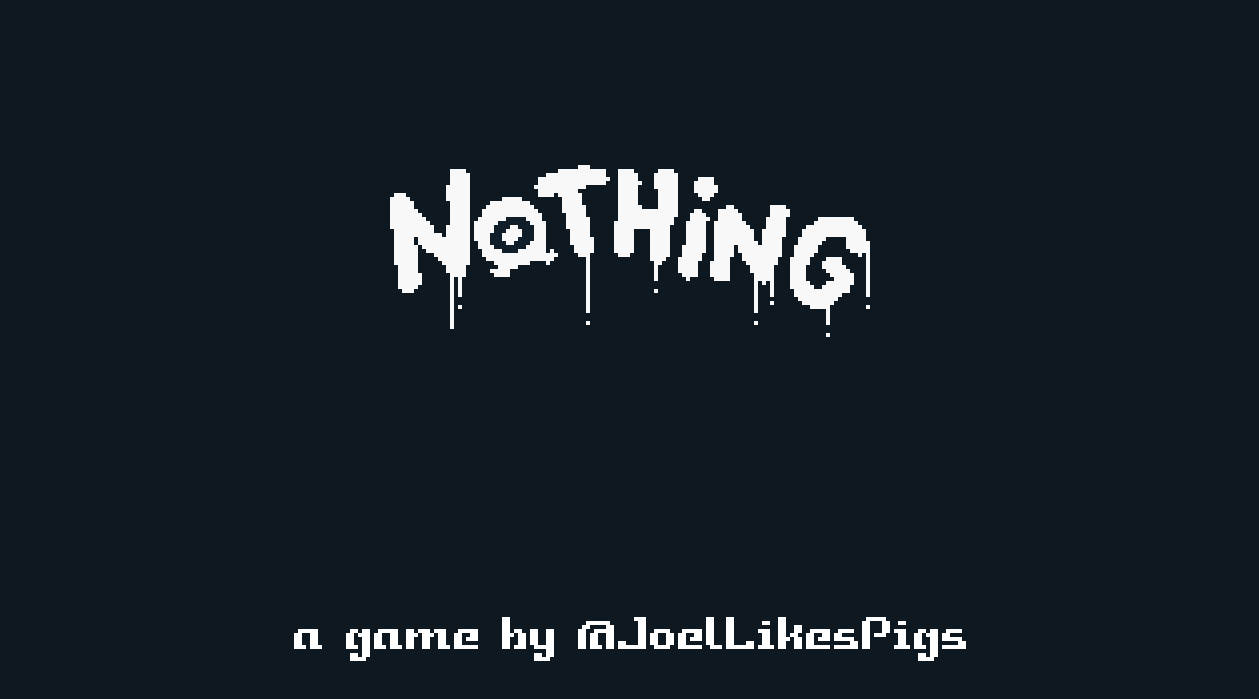 Nothing
This is a game for the 45th Ludum Dare Game Jam:
https://ldjam.com/events/ludum-dare/45/nothing-2

Theme: You start with nothing.
NOTE HTML5 is POST JAM - DO NOT VOTE BASED ON THIS VERSION!
This game takes the theme quite literally, starting with no controls, no music, no sounds, and slowly progressing with new and eventually useless upgrades.
Average play time is about 10 - 15 minutes.
Controls: WASD / ARROWS / SPACE / Z / X / C / SHIFT
Install instructions
Post jam versions are now available - they currently don't add much, they fix a few glaring bugs and make some things more obvious
Easy mode has only one real difference - the big pounding machines at the beginning no longer hurt you if you walk into the side of them. Making the first section much easier to time
Personally I think it comes off a little too easy so I recommend normal mode
Download